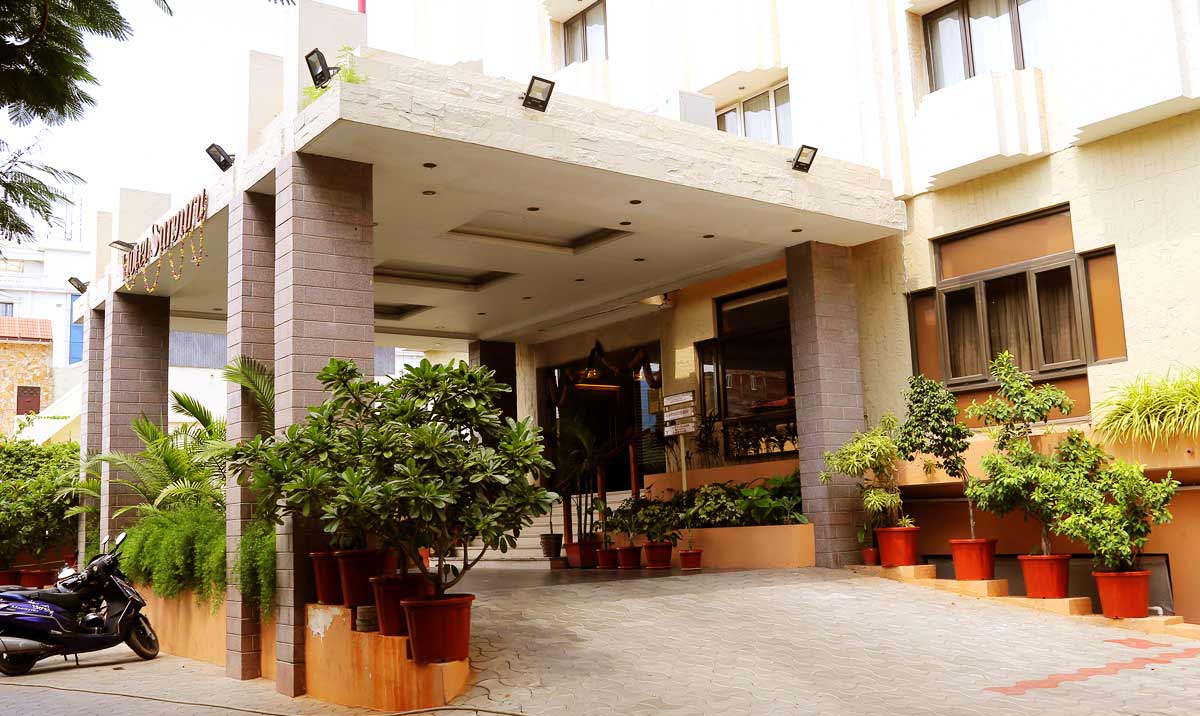 Born out of a vision for first-class hospitality in a city known for its unique blend of Indian and French culture, Hotel Surguru hasbecome one of the most important landmarks of Pondicherry. This vision of integrity and hospitality is managed by professionals and offers a heaven of sophistication and comfort for executives who are always on the go.
Located in the heart of Pondicherry, the land of Sri Aurobindo, this hotel offers well-appointed accommodation, quite unmatched in quality and provides the discerning guest with the ultimate in comfort and convenience. Luxury rooms and executive suites are fully equipped with the most modern amenities.
The hotel's restaurant features an impressive selection of multi-cuisine fare. Our multiple Conference andBanquet halls provide the perfect combination for corporate and social gatherings.
The crowning touch of Hotel Surguru is the distinguished clientele - executives from multinationals and Indian corporate houses like Hindustan Lever, the Thapar Group, TVS Whirlpool, Hindustan Motors, etc. have experienced Hotel Surguru's distinctly warm and personalized service.
Hotel Surguru has, interestingly, not only maintained the high standard it started with, but has improved upon it considerably. Such a performance will, without a doubt, ensure that it remains among the best hotels in Pondicherry.
Restaurants

@ S.V. Patel Road
Our flagship restaurant is located right at the entrance of the city.

@ 100 Feet Road
Our latest addition is situated at the geographical heart of Puducherry.

@ Mission Street
The modern interiors match the hustle and bustle of the shopping district.

@ Nehru Street
The perfect blend of Tamil flavours and French architecture.